Cyprus Dog Rescue is a non-profit, no kill, volunteer organization dedicated to the rescue, care, rehabilitation, and re-homing of abused and abandoned dogs.
Our main goals are:
Rescue animals from homeless or abusive situations
Provide medical care and rehabilitation as neccessary
Provide all necessary vaccine & spay/neuter services
Place animals in secure loving forever homes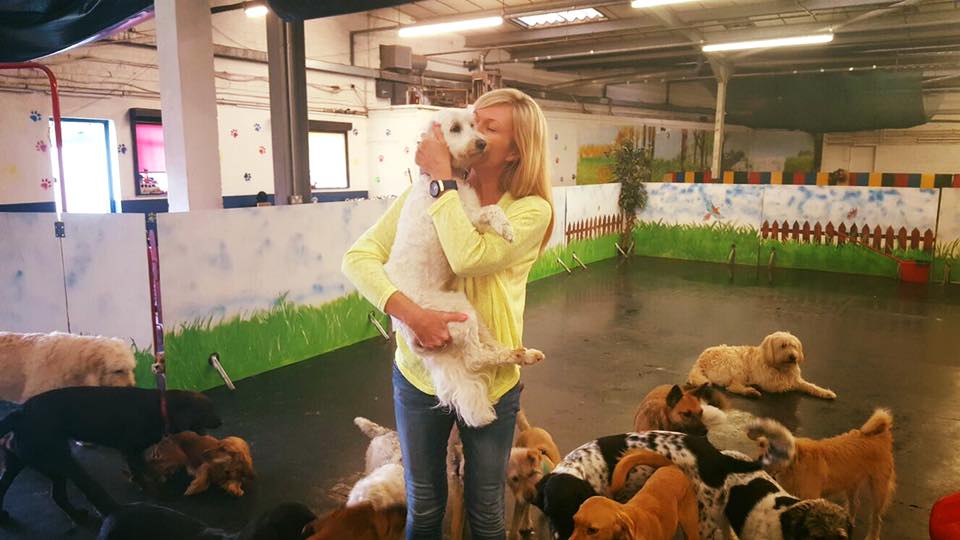 My name is Andrea and I'm a dogoholic!
I moved to Cyprus in April 2009 with my 2 gorgeous Shih Tzu's. My sister Lorraine joined me 9 months later with her 2 Shih Tzu's and her 2 Chihuahua's. We thought we had a lot of dogs with 6 !
At first I wasn't aware of the extreme animal cruelty here as I was working long hours in a tourist area. Then one day we were driving down a road near our house and spotted a dog at the side of the road. We stopped and found a tiny terrier pup, obviously badly injured, starving, dirty and covered in fleas. We took her to the vet, had her X-rayed and found 7 breaks in her legs as well as a broken pelvis. The vet said she couldn't have been more broken. So we fixed her and now she lives with us, my shadow, so grateful and loving – we called her Maddie and now she lives a healthy, happy pain free life.
A few months later a friend of ours found a very similar dog in an almost identical condition. We fostered him and found him a wonderful home in the UK with one of Lorraine's friends.
Next Lorraine discovered a group on Facebook that helped dogs at a municipal dog pound in Dali village. When we saw the state of the dogs we were very upset and decided we had to help. The dogs were living with dead dogs and in their own feces – it was appalling and we knew that was time for us to get really involved. That's when the madness really began! We started to foster dogs and got very involved with helping and rescuing. I have seen such horrific things that I still have nightmares about.
For the last six years, after moving to a larger house with lots of enclosed land for the dogs to run and play safely, I have dedicated all my time to helping as many dogs as I can – fostering, vet runs, airport runs, collecting crates – anything I can to help as much as I can. The dogs are not kept in crates or kennels outside, they live in the house with me, as pets. The entire downstairs has been converted to accommodate them so they can come and go freely, inside and out. Socialization is the key to happy and successul adoptions.
I still blame Lorraine, Facebook and Susan Katzban for all this madness that we now call normality. It is very challenging, loads of hard work, long hours, and thousands of my own money spent – but am unable to stop helping as there are always dogs in desperate need.
The worst part (apart from the constant poop-scooping of course!) is saying goodbye to them at the airport after they have lived with me and trust me – it feels like I'm abandoning them and no matter how many times I do it – it doesn't get any easier. I'm like a cat on hot bricks for the whole flight and can't wait to hear that they have arrived safely.
Then comes the best bit – seeing them arrive in their new homes with their new owners and watching them enjoy their lives. I am so lucky to still be in contact with almost all our rescued dogs and it is so rewarding to see them so safe, loved and happy.
I have to say that I have met the most amazing people along the way – people who have adopted dogs from us and support us in our cause.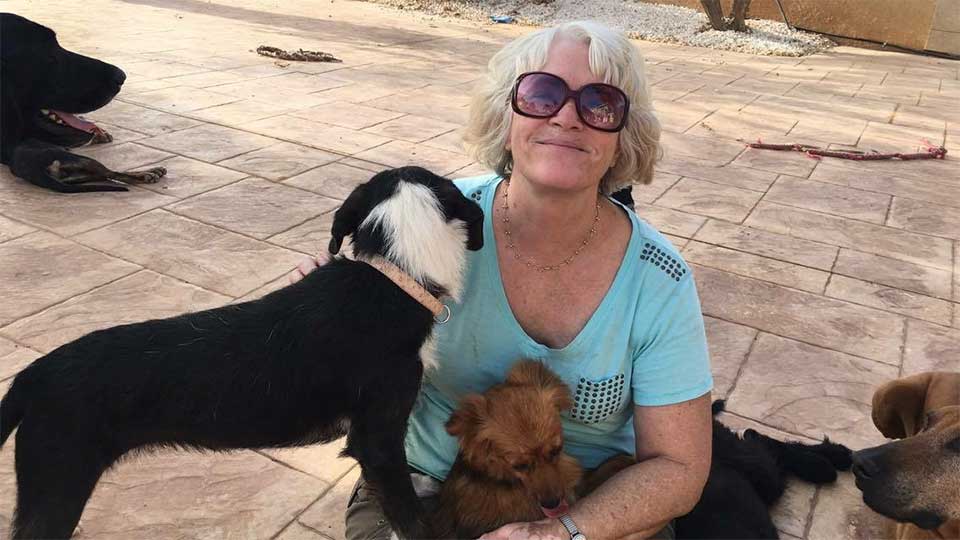 My name is Susan Katzban
I live in the USA but visited Cyprus for a holiday in November 2010 and was so appalled with the treatment and conditions of the animals there, that I resolved to do something.
That holiday we rescued three kittens, had them fostered for the six month quarantine while they received all treatment for Pet Passports and then had them flown to forever homes with my relatives in the UK.
Next I joined a group of other animal lovers rescuing dogs from this same area. They rescued dogs with group donations and fundraisers and re-homed with group members, their friends and family in the UK. This group focused their efforts on saving hunting breeds like Viszla and GSP as that is where their expertise and contacts lay.
I wanted to help other breeds also, so looked for other like-minded individuals to join with. When Andrea Siddons invited me to start our own rescue team, Cyprus Dog Rescue, I jumped at the opportunity. Andrea already provided foster care in Cyprus for multiple abused and abandoned animals. We started fundraising and finding homes for the dogs and were soon lucky enough to meet other wonderful, honest and dedicated people in Cyprus, the UK , Germany, Canada and the USA. Over the years the Cyprus Dog Rescue team members have continued to work 24/7 to help abused and abandoned dogs find second chances in loving forever homes.
Starving and emaciated street dogs are rescued from Cyprus and flown to a new life in Britain
Sound Health & Lasting Wealth