Have a story to share? Join our Facebook group to share you success story.
Here are just a few of the Happy Endings for the lucky dogs that found their loving forever homes.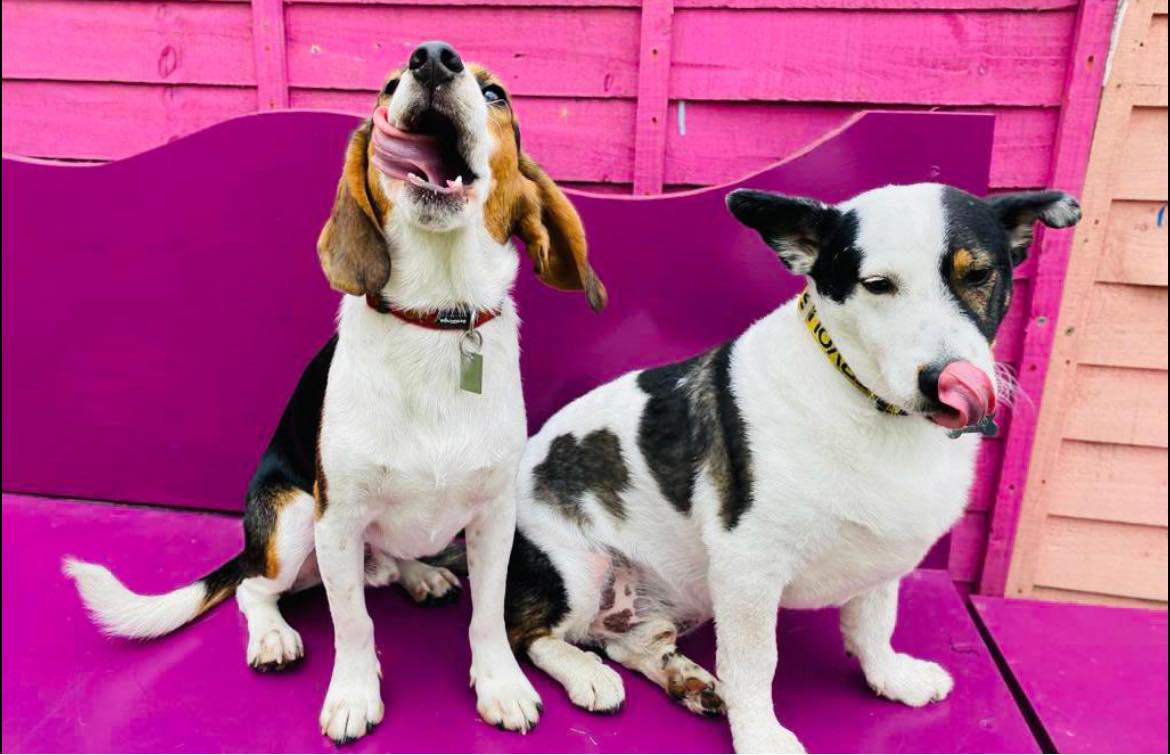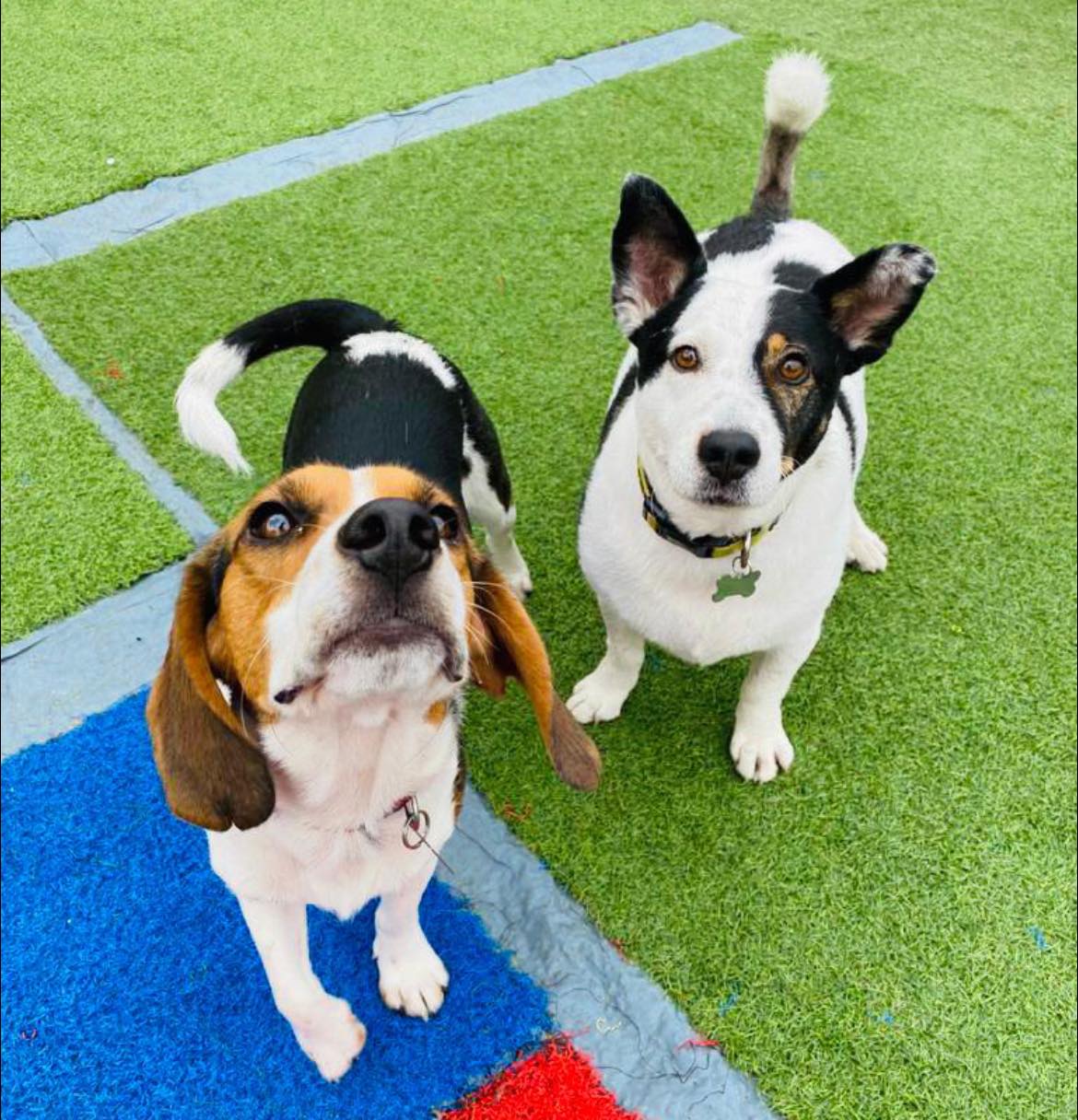 Bertie beagle would like to announce his adoption with new furbrother Enzo 🥳🥳🥳 It's been like Goldilocks and the three bears finding the right number for him 😂
Bertie came to us at the beginning of June from the amazing Andrea Siddons at Cyrus Dog Rescue. Cute as a button he was immediately offered a trial with one of our previous adopters but didn't settle in well with the pack there. Being such a friendly playful boy here we assumed he would do well in a home with their 3 other dogs, but he didn't seem to adjust to it.
He then went out on foster with our amazing partners at Team Knowhow who, as always, spoil the dogs and give them much needed love and attention. He seems very happy being centre of attention so we decided to find Bertie a home as an only dog, but surprisingly, he failed his next trial for trying to jump the fence to get to play with the next door neighbours dog!
We figured maybe he would like a doggy buddy to live with after all, so we went back to our waiting list and up popped Robin and Simon, who had already adopted from us and were looking for a new pup to join their family.
Bertie and Enzo are now best buddies and he joins Enzo at his Daycare sessions to play with their friends at Daycare 4 Dogs.
Some words from Robin and Simon:
"we're so incredibly happy to have Bertie join our family !! He has helped Enzo be more friendly, playful and energetic. He has learned so quickly over the last four weeks to fit into our family and is super smart and listening to commands now. He's an absolute snuggle and licking monster who makes our days so much happier. "
The trial periods are so important to give these dogs the chance to settle in and, as we always stress, it's all about finding the right match which, we think you will agree from the photos, Bertie has most definitely found.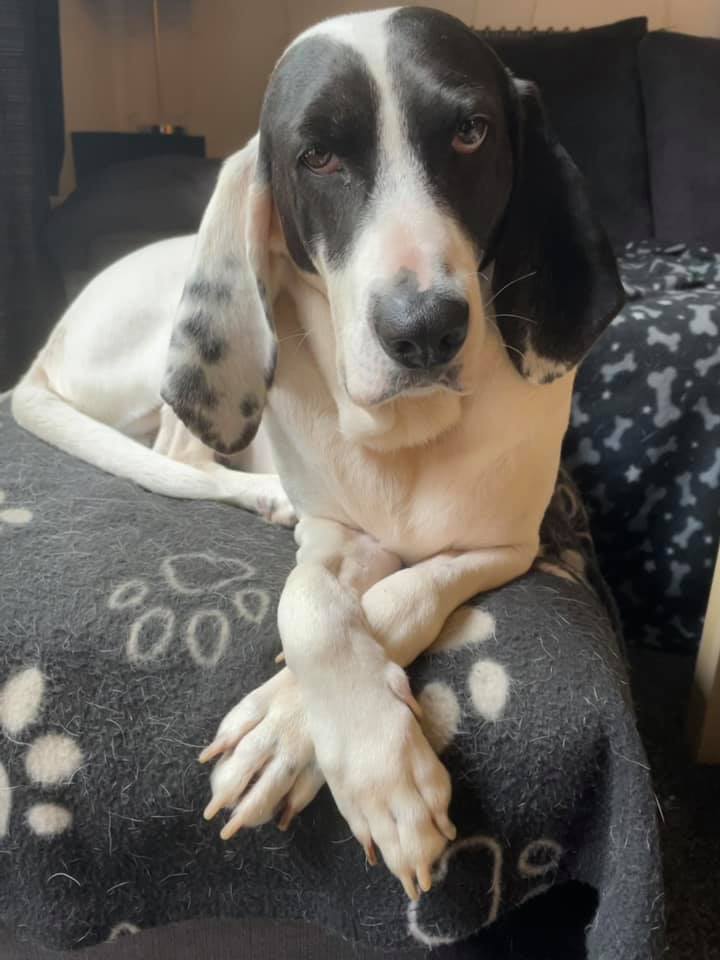 If Domino ever wrote an autobiography, I feel this would be the book cover.. 😂🤔🤓
Been with us 4 months on Monday!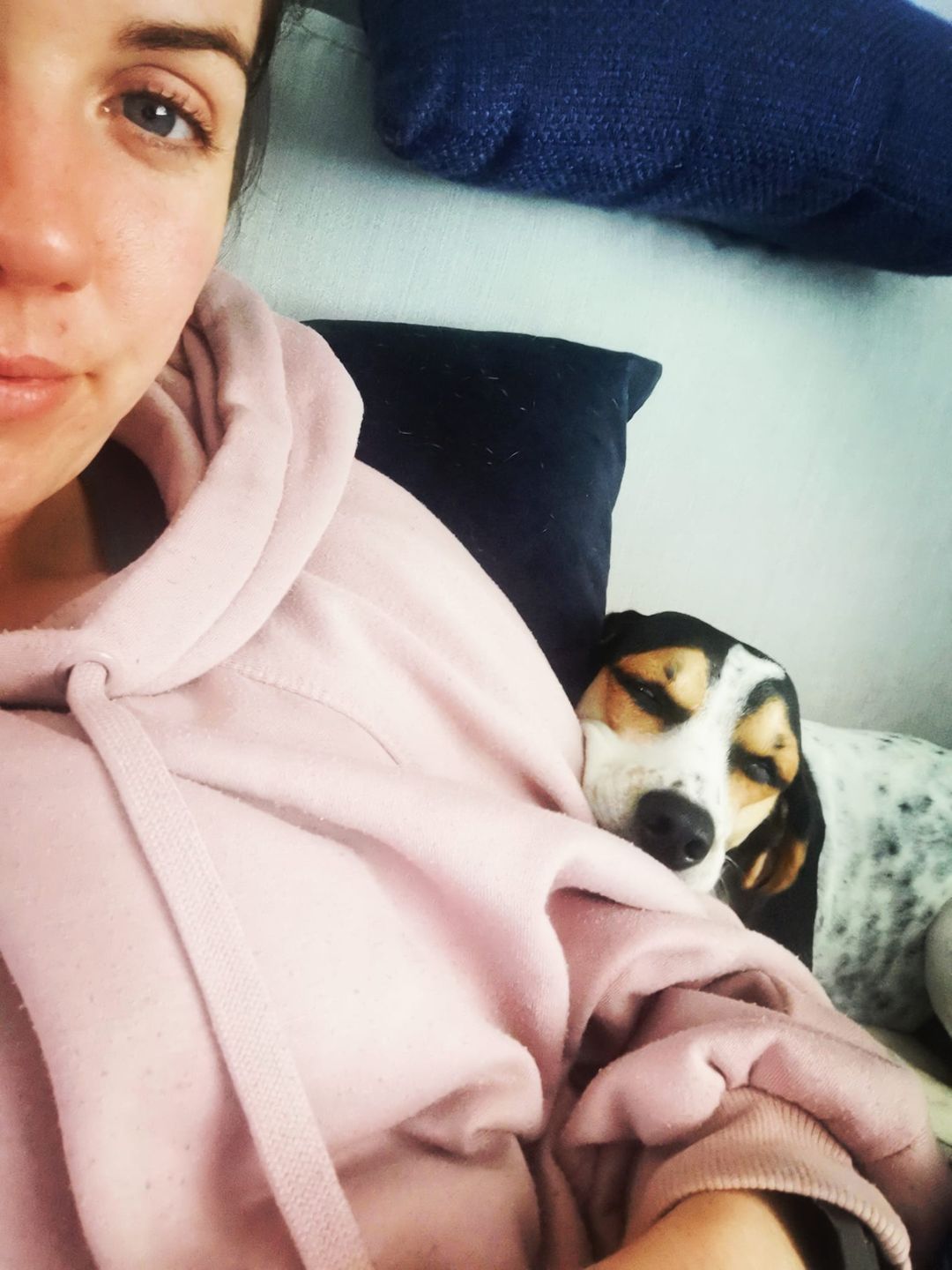 Mika is feeling right at home now snuggled up on the couch and she rests her head on my arm to sleep! I honestly can't believe she is the same dog I picked up on Wednesday! She is honestly amazing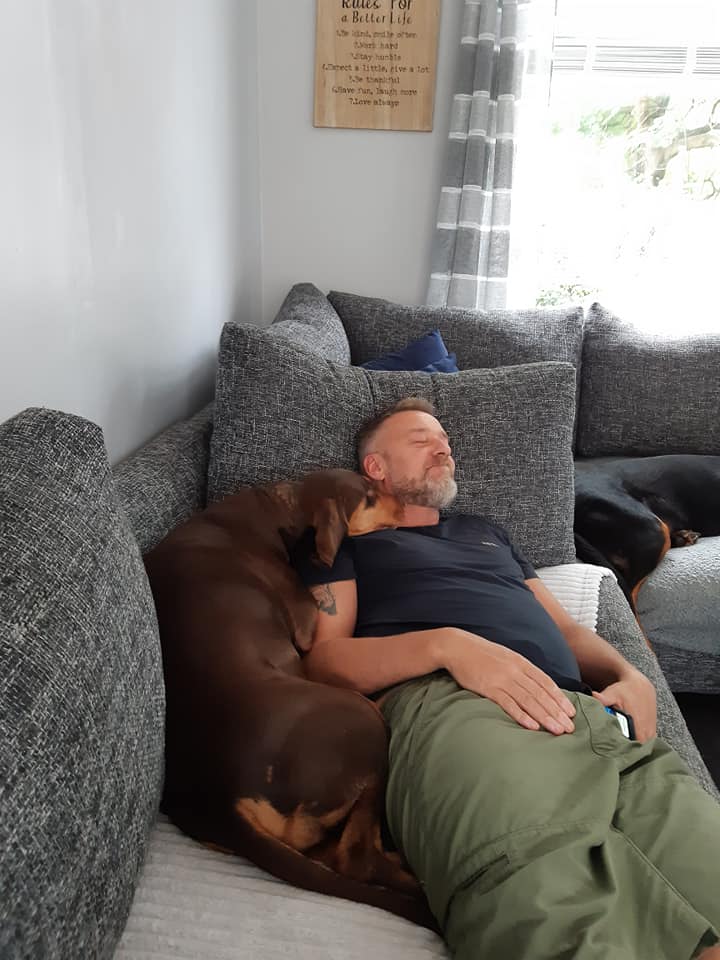 Lennon with his dad, this boy has come a long way in the 4 years we've had him, he was absolutely terrified of pretty much everything, he wouldn't go near my partner and when people came round (especially men) he'd run upstairs. Now he's besties with his dad and jumps all over people who come round, we had to have our locks changed the other day and he was so excited with the guy who did it, giving him kisses 🤣 just goes to show what time and alot of love can do, well done my boy  🥰🥰 xx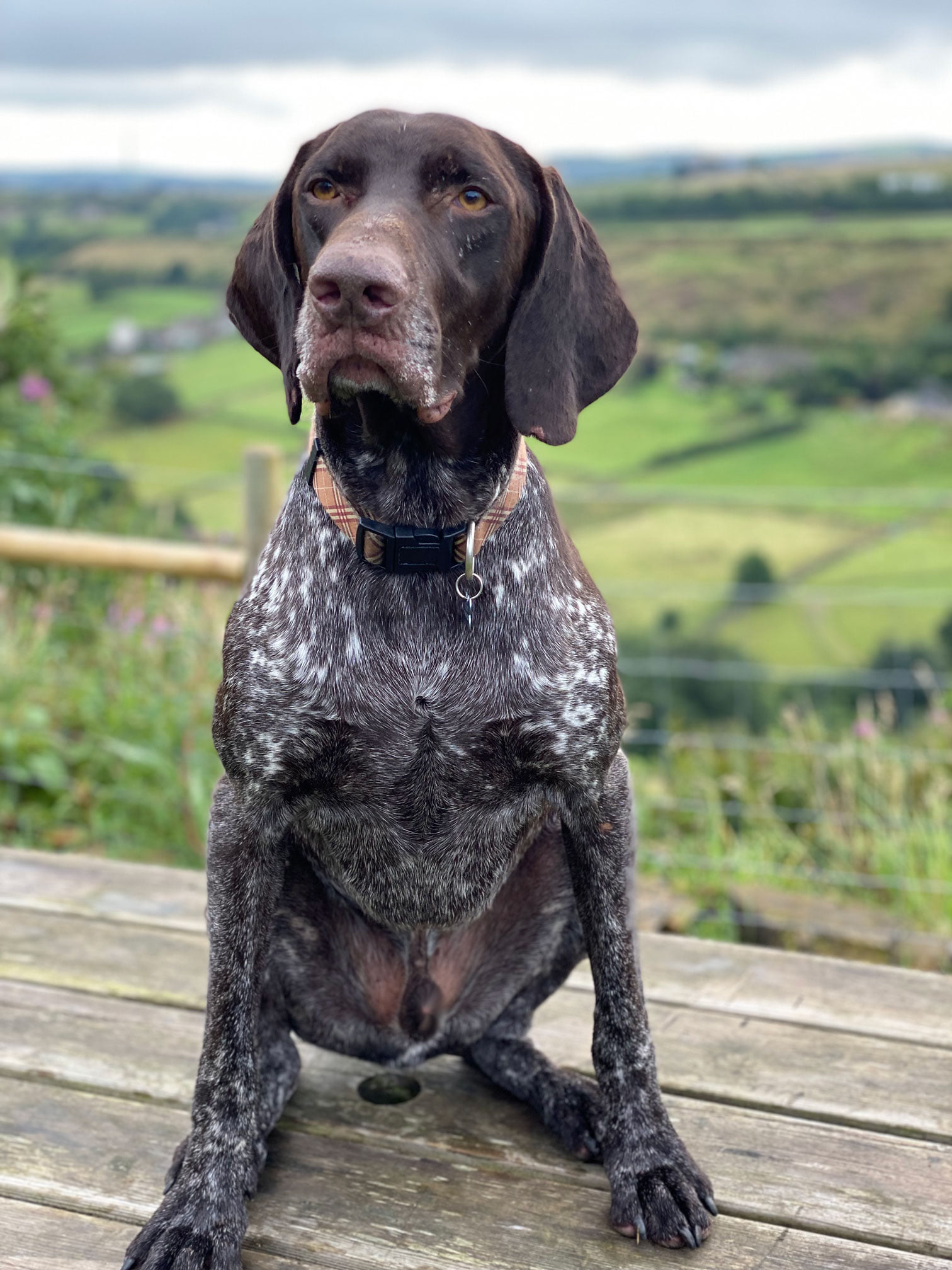 Darling Mr Duke was six yesterday and he celebrated his birthday with a lovely long walk and run with his friends, then breakfast followed by obligatory yoghurt pot cleaning and a yak chew.
Thank you to Andrea Siddons for saving this lovely boy and entrusting him to us to in December last year. He has slotted into our family so well.
He entertains us every day with his crazy zoomies that I'm still trying to capture as he's so super speedy but bulky! And just in case we forget he's here, he always reminds us, even in the bathroom 😁. He's definitely a genuine GSP velcro dog!
Thank you to all the members who supported his recovery last year but especially to Andrea Siddons who does so much for all the amazing dogs so they get their second chance.
We just love Duke to bits and feel so lucky to have him.
PS Also just to say please don't be put off adopting a dog with Leishmaniasis (Duke has it). Andrea knows so much about the treatment for this disease which was very reassuring when we adopted him.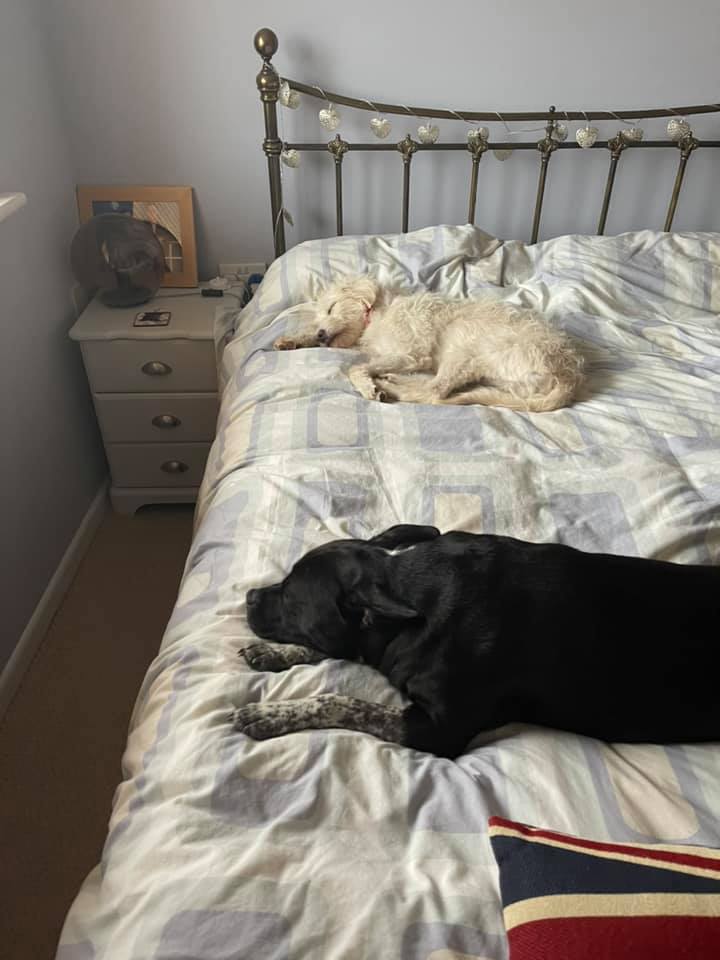 Daphne/Flo is making such good progress. She has settled into a toilet routine now on walks and no more accidents. She is really good on the lead and doesn't really pull. Her and mushroom seem to be forming a really good bond and she has settled into her place in the pack. On walks, you can see them acting like a mini pack and she is mirroring him. Better still she has been a calming influence on mushroom who used to be quite shouty!
They sleep together through the day and she has been really good at getting Mushroom to play with her which wears him out 😁🥰
Next step is more time on a long leash so we can work on commands. She's already learning to recall when she hears the whistle to get a treat. Sometimes! She is absolutely brilliant.
Also. She has taken a liking to Sophie's slippers. Keeps running off with them! 🤣